Tuesday, October 14, 2014
YA author Paolo Bacigalupi
recently stated
:
The more I write stories for young people, and the more young readers I meet, the more I'm struck by how much kids long to see themselves in stories. To see their identities and perspectives—their avatars—on the page. Not as issues to be addressed or as icons for social commentary, but simply as people who get to do cool things in amazing worlds. Yes, all the "issue" books are great and have a place in literature, but it's a different and wildly joyous gift to find yourself on the pages of an entertainment, experiencing the thrills and chills of a world more adventurous than our own.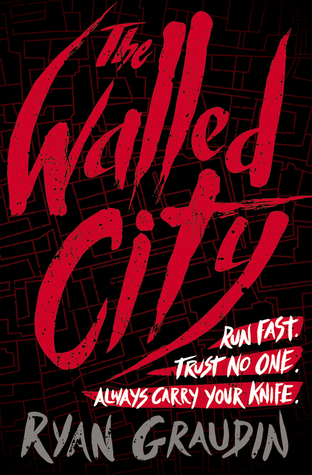 THE WALLED CITY by Ryan Graudin
is one such "joyous gift."
The dystopian-ish setting was inspired by the real-life district of
Kowloon
, a lawless, walled-off settlement in Hong Kong. Almost the entire cast of the story is Chinese -- but that's incidental. Ethnicity and culture aren't the point; they're just a part of the details.
The story is about a girl trying to find her kidnapped sister, a boy trying to redeem his criminal past, and the vulnerable young woman who connects them. The writing is lyrical and lush, the plot tense and exciting. THE WALLED CITY definitely falls on the grittier end of the YA spectrum, but there's hope and romance too. I think the book would appeal to fans of Veronica Roth, Marissa Meyer, and Marie Lu.
More importantly, I think there are thousands of young Asian readers who will appreciate seeing themselves reflected in Jin, Dai, and Mei Yee. Who will enjoy being the hero of the adventure, instead of just the geeky best friend or sidekick. I know that Teenage Me would have.
And non-Asian readers will identify with these characters too! Because they're human. They dream, they fear, they strive, they fail. Like any of us. Like all of us.
about us
social
on the shelf
© 2011 All words & images above are the creation/property of We Heart YA unless otherwise credited. Powered by
Blogger
.
have a heart