Sunday, January 1, 2017
In keeping with our yearly tradition, we took some time to reflect on the books we read during 2016 and picked a few of our faves. These are the books that punched hard, stuck with us, and left us wrecked (in the best possible way).
KRISTAN
In no particular order...
THE GIRL FROM EVERYWHERE
by Heidi Heilig - An #ownvoices debut full of adventure, beauty, and heart.
THE RAVEN KING
by Maggie Stiefvater - An exciting ending to a truly magical series.
THE COST OF ALL THINGS
by Maggie Lehrman - A thoughtful exploration of memory, forgiveness, and consequences.
SARAH
1.
AND I DARKEN
by Kiersten White is my top pick this year. Clever, beautiful language, characters to root for, killer world-building. I wish I'd written it!
2.
AMONG OTHERS
by Jo Walton. I'm not familiar with many of the Sci-Fi author references, but this whole book feels like a secret. This Book! I tell you...this book.
3.
A COURT OF MIST AND FURY
by Sarah J. Maas. I'm not one to follow the (popular) crowd, but this one made me feeeeeel so much. Addicting, sweeping, fun. Can't go wrong.
Honourable mentions (because reasons):
ARCHIVIST WASP
by Nicole Kornher-Stace is unforgettable. I still think of this story all the time. It's in my bones.
INFANDOUS
by Elana K. Arnold was the first book I read this year and not many have topped it!
INGRID
1.
I'LL GIVE YOU THE SUN
by Jandy Nelson - These characters! Oh, these tortured characters. Every last one is seared into my heart. Guh!
2.
STORY OF A GIRL
by Sara Zarr - I've never wanted to rescue a character so badly until I met Deanna. The tension between her and her dad... Just. Heartbreaking.
3.
FANGIRL
by Rainbow Rowell - Such a great, realistic love story between two extremely likable characters. Took me right back to my college days. This book has so much brilliance packed into it. Love, love it.
A few others I reeeaally liked:
THE TYRANT'S DAUGHTER
by J.C. Carleson,
THE GRAVEYARD BOOK
by Neil Gaiman,
WHEN WE COLLIDED
by Emery Lord and
ON THE FENCE
by Kasie West.
STEPHANIE

THE SEARCH FOR WONDLA
by Tony DiTerlizzi - Beautiful Middle Grade Science Fiction with great friendships and rich world building. Can't wait to read the other books!
THE SCHOOL FOR GOOD AND EVIL
by Soman Chainani - I loved how this book explored the gray areas between good and evil, loved the friendships that formed, and how it incorporated classic fairytales into the story.
CRESS
by Marissa Meyer - I read the entire series this year, but this book was my favorite, Cress was definitely my favorite character.
Also loved
THE QUEEN OF THE TEARLING
by Erika Johansen,
THE SHADOWS
by Jacqueline West,
NIGHTBIRD
by Alice Hoffman,
THE NETHERGRIM
by Matthew Jobin, and
THE MARTIAN
by Andy Weir.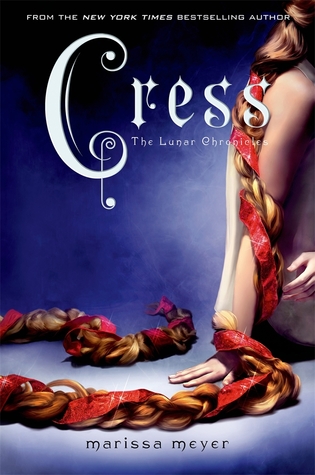 That's it for us! What books did you love this year?
about us
social
on the shelf
© 2011 All words & images above are the creation/property of We Heart YA unless otherwise credited. Powered by
Blogger
.
have a heart