Friday, October 3, 2014
The winner of our September commenter giveaway is Reading Underground. Congratulations! Please email us (weheartya at gmail dot com) to let us know which book from our stash you would like, and where to mail it.
* * * * *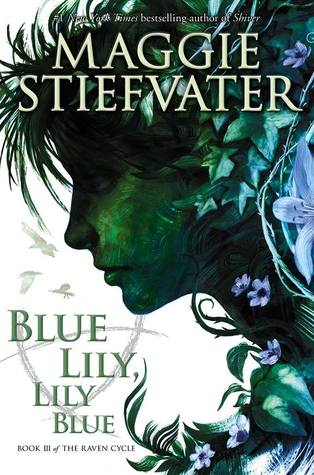 First thing's first, she's the realeast: The third installment of Maggie Stiefvater's Raven Cycle series is coming out this month!
BLUE LILY, LILY BLUE
promises even more adventures between Blue Sargent and her Raven Boys. Magic, dreams, and mystery. Thank goodness the wait is almost over!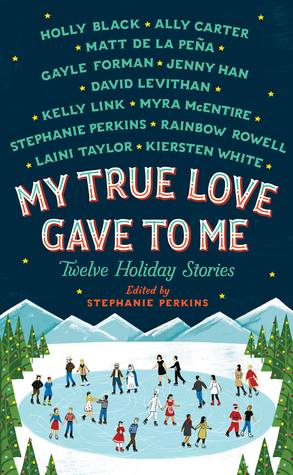 Normally we don't like to jump on the holiday train too soon, but this year we're making an exception for
MY TRUE LOVE GAVE TO ME
, the anthology of love stories edited by Stephanie Perkins. So many of our favorite authors contributed, and (no surprise to us) the collection is garnering its fair share of starred reviews. Huge thanks to
Teen Lit Rocks
for pre-ordering a copy for us!
Scold us if you must, but here's a confession: We haven't read any A.S. King yet! She's always on our list, but as you all know, the list is ever-growing, ever-changing. Maybe her new one,
GLORY O'BRIEN'S HISTORY OF THE FUTURE
will be the book that finally does the trick. The story deals with a high school girl who can see the future, and it isn't pretty. What will she do to change it?
Two forthcoming fantasy books have been getting tons of good buzz:
THE YOUNG ELITES
by Marie Lu and
SNOW LIKE ASHES
by Sara Raasch.
And then, on the flipside, there are two contemporaries that have really piqued our pickle:
OF SCARS AND STARDUST
by Andrea Hannah and
EVEN IN PARADISE
by Chelsea Philpot.
about us
social
on the shelf
© 2011 All words & images above are the creation/property of We Heart YA unless otherwise credited. Powered by
Blogger
.
have a heart