Thursday, June 30, 2016
Two years ago, a group of book bloggers got together with a simple, powerful mission:
Mindfully seek out diverse YA literature to read, discuss, and highlight.
We named ourselves the YA Diversity Book Club -- simple and straightforward -- and we've had such a great time finding new books to chat about each month.
To celebrate our 2-year anniversary, we would like to encourage others to read diversely too. So we're doing a 3-book giveaway, of forthcoming books from authors whose work we have featured and enjoyed in the past. We each chose one of the books personally. Here's mine -- the sequel to AN EMBER IN THE ASHES, which captivated me: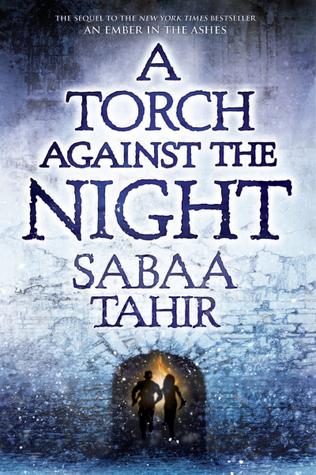 A Torch Against the Night takes readers into the heart of the Empire as Laia and Elias fight their way north to liberate Laia's brother from the horrors of Kauf Prison. Hunted by Empire soldiers, manipulated by the Commandant, and haunted by their pasts, Laia and Elias must outfox their enemies and confront the treacherousness of their own hearts.
In the city of Serra, Helene Aquilla finds herself bound to the will of the Empire's twisted new leader, Marcus. When her loyalty is questioned, Helene finds herself taking on a mission to prove herself—a mission that might destroy her, instead.
To learn more about the other books in the giveaway, please visit
The Reading Date
and
Teen Lit Rocks
!
To enter the giveaway, see below:
Enter to win three YA Fall 2016 preorder books
Prizes provided by the YADBC
Giveaway open to US residents age 13 and up
Fill out the Rafflecopter to enter
Now the YADBC will be taking a summer hiatus, but you can always check out the past 2 years of
YA Diversity Book Club posts
on Tumblr!
* * * * *
On a personal note: I will be taking a step back from YADBC, due to a big responsibility coming in a little package this November. I will forever and always read diversely, though! I hope you will too.
about us
social
on the shelf
© 2011 All words & images above are the creation/property of We Heart YA unless otherwise credited. Powered by
Blogger
.
have a heart