Friday, July 10, 2015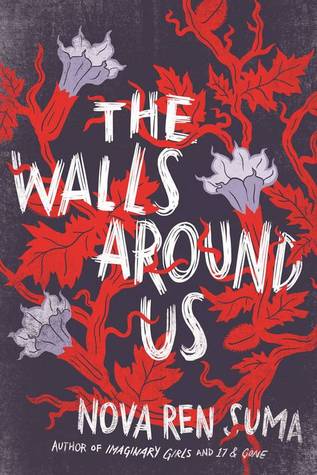 THE WALLS AROUND US by Nova Ren Suma
is a kaleidoscope of haunting emotions and damaged girls. You may feel a little disoriented at first, but trust me when I say that Nova knows what she's doing, and it all weaves together just as it should.
Guilt, innocence, justice. Friendship, loyalty, betrayal. The past, the present, and the slippery space where time gets all mixed up.
Violet, Amber, Orianna.
These girls, these themes, are so powerful. The use of collective first person ("we") draws us into Amber's life in prison. I felt the wildness of those girls, of that life, even amidst the sterile gray walls and neatly labeled cells that are meant to impose order.
The story moves quietly, like a stream trickling through a forest. A smart reader will probably know what's coming, but that doesn't kill the suspense. This isn't about surprises (although there is a good one at the end). This is about the way girls have to survive. About all the different ways they can be harmed, and all the different ways they can harm others. It's about the power of perception, and our place in the world. It's about how even good things -- like friendship, like trust -- can be wielded as weapons when put in the hands of the wrong person. It's about how blame isn't a ribbon you can pin on just one person, but rather a chain that links us all together.
I know that sounds grim and dark, but, well, maybe it sort of is. Darkness exists. And it isn't something we can just wish away or hide from. Darkness is not inherently bad. My advice is to sit with the darkness, sit with your discomfort, and just maybe it will illuminate a few things for you, before it's too late.
That's how I felt about THE WALLS AROUND US. Disturbed, but in an important, hopeful way.
# # #
Also, just because it needs to be said:
"Swear to god a ghost just tried to eat my hair haha not kidding omg"
is one of the funniest lines ever. Read the book so we can laugh about it together.
about us
social
on the shelf
© 2011 All words & images above are the creation/property of We Heart YA unless otherwise credited. Powered by
Blogger
.
have a heart