Thursday, August 14, 2014
This week,
our friends at YA Highway ask
:
WHAT ARE YOU READING RIGHT NOW?
Ingrid:
I just cracked open Sara Zarr's HOW TO SAVE A LIFE and am super excited for it. The last book I read was THE STONE GIRL by Alyssa B. Sheinmel, a compelling story about a smart but naive girl who becomes anorexic while dealing with school, boy and friend issues.
Kristan:
I just finished an e-ARC of THE WALLED CITY by Ryan Graudin, which I plan to blog about soon. It's an exciting story set in a dystopian-ish place but inspired by a real-life city. Very cool.
Now I'm onto I LOVE I HATE I MISS MY SISTER by Amélie Sarn (translated to English by Y. Maudet), which I will also blog about this month as part of the YA Diversity Book Club. It's a complete 180º from TWC... Well, except that it also features a strong sister relationship!
Sarah:
I just finished an ARC of THE VANISHING SEASON, which I loved and which broke my heart. Oh, and speaking of breaking me, I also just read the e-ARC OF SCARS AND STARDUST. Dude. (Obviously, read ARCs at your own risk). But now I'm reading an ARC of GUY IN REAL LIFE, which is making me smile wryly to myself so it's looking like a good one.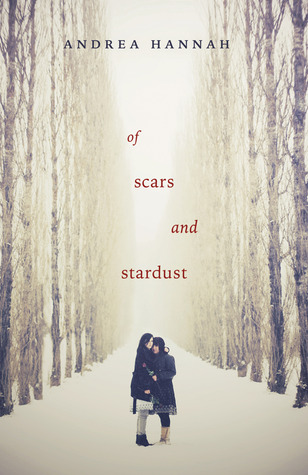 You:
Join in the fun by leaving your answer in the comments here, at YA Highway, on your own blog, or on Twitter (and be sure to use the hashtag #roadtripwednesday!).
about us
social
on the shelf
© 2011 All words & images above are the creation/property of We Heart YA unless otherwise credited. Powered by
Blogger
.
have a heart